top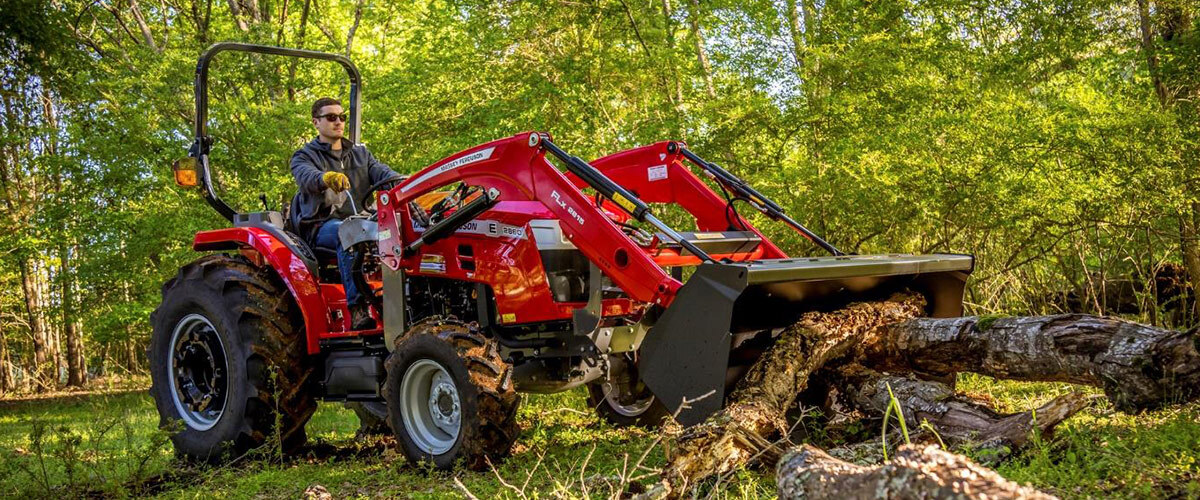 Massey Ferguson 2800E Series
The Massey Ferguson 2800E series tractors are practical workhorses. They combine the simplicity of a compact tractor with the ability of a utility tractor. These machines are easy to use, and practical for many applications. They are the perfect size to handle large jobs around the farm, yet small enough to navigate the hay barn. Use the loader for chores around the yard and to tackle the light field work. You can also have the backhoe on hand for any garden maintenance or digging you need to do. Of course add other attachments for even more tools. With this excellent power-to-weight ratio and dependable service you are ready to get to work.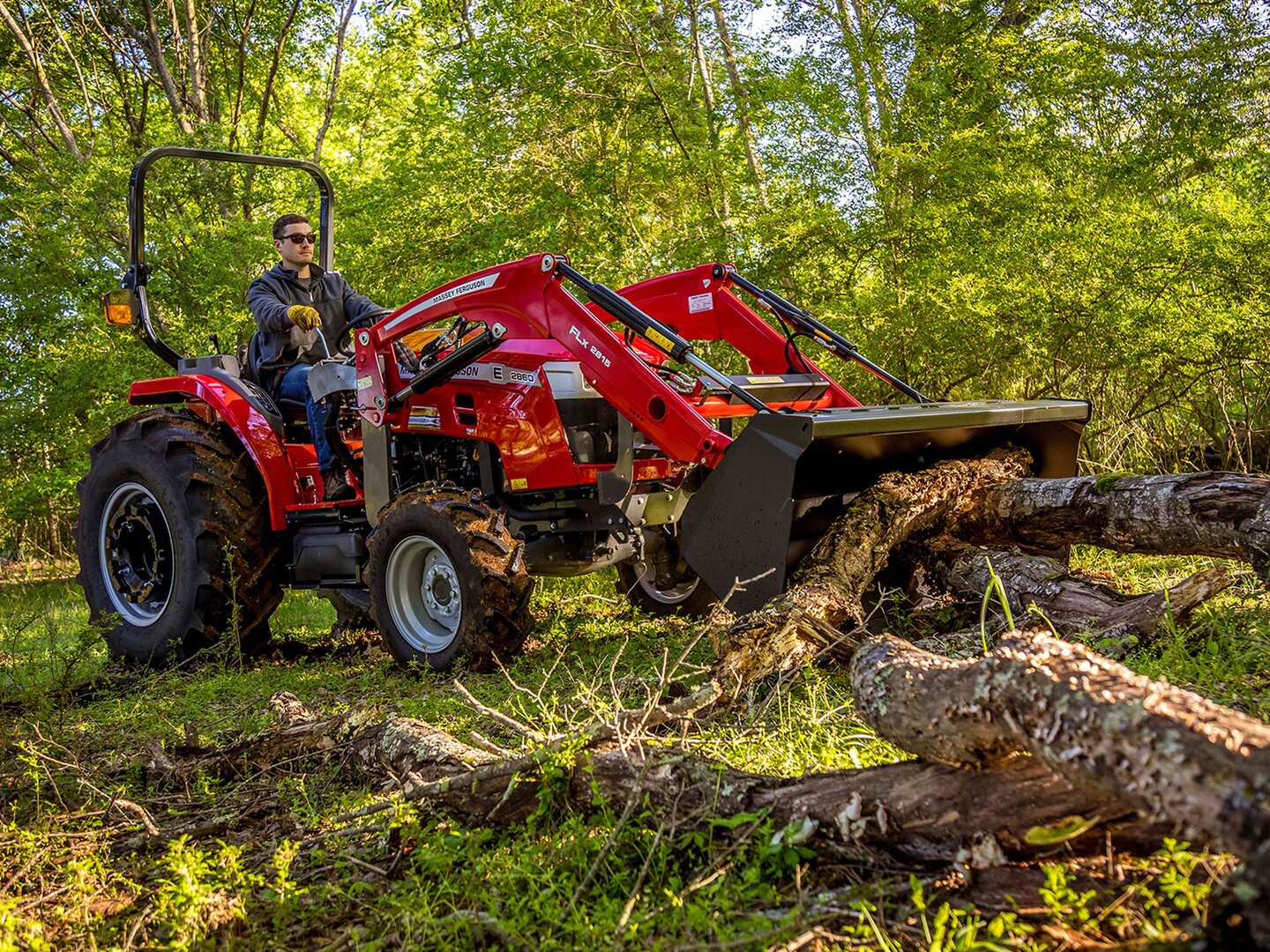 2850E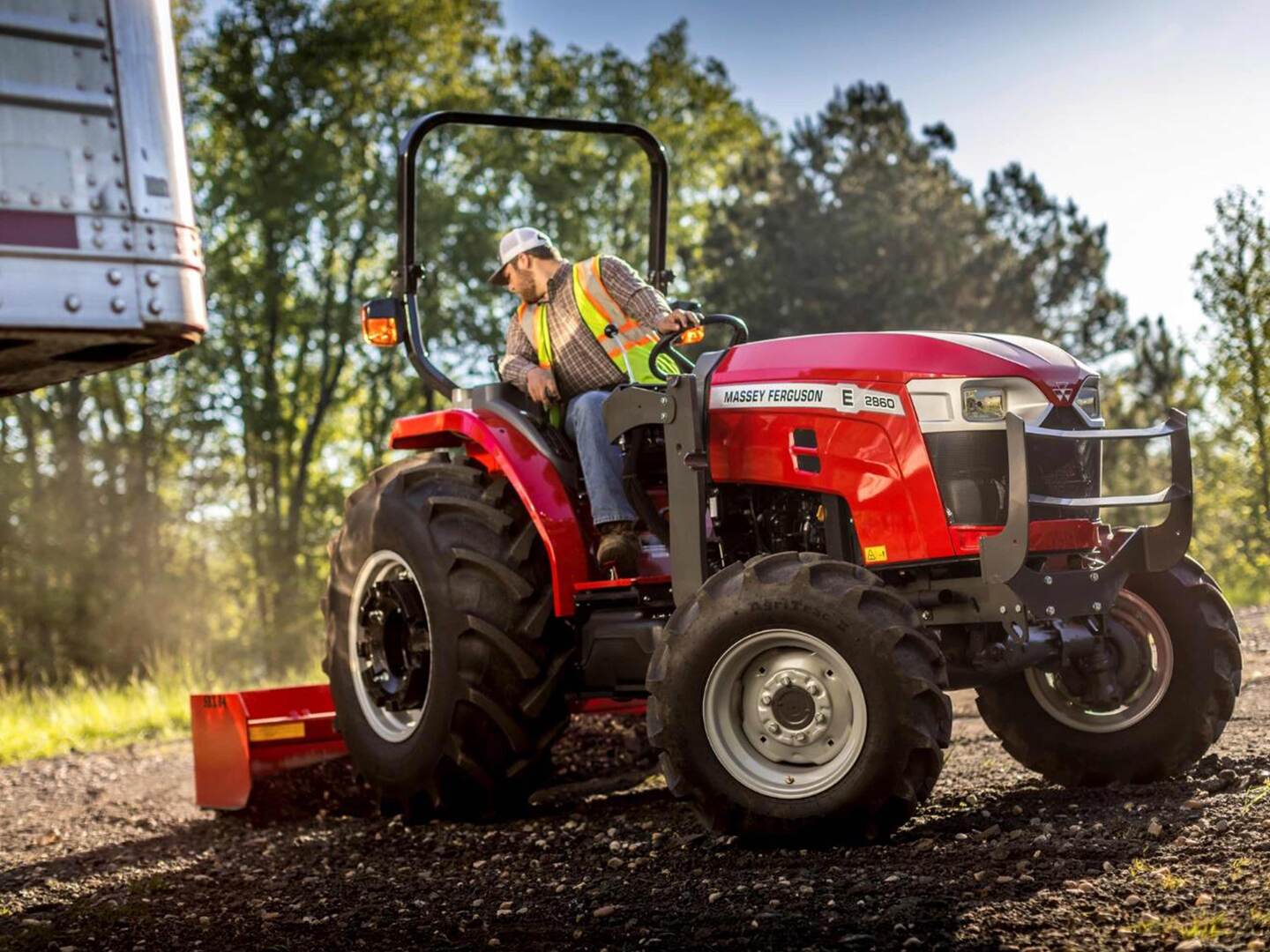 2860E

The 2800E series is on the top end of the compact tractors offered by Massey Ferguson. They can tackle any terrain or task you need them to.
The 'E' in 2800E stands for economy, but this tractor has great value. These tractors emphasize power over some of the features the 'M' Series premium compacts have. These big economy compacts are still well equipped and priced to be affordable.
There are two transmission options found in the 2800E series. The 8×8 mechanical transmission is a back to the basics approach. There is a convenient shuttle to move from forward to reverse. This is excellent for loader work.
The hydrostatic option has three ranges with infinite speed within each range (snail, turtle, hare). The heel-toe rocker pedal controls direction changes. The hydrostatic option has a cruise control lock that keeps the set speed until disengaged.
The transmission mount hydraulic pump is sized for excellent flow.  It is separate from the steering hydraulics so these two systems do not compete while in operation.  The tractor can have up to 3 remotes installed.
Also at the rear, the Category I/II 3-point hitch is quite capable and draft control can be installed as well.  There is an independant, engine driven 540 RPM rear PTO.  It has SoftStart for smooth startup of PTO implements.  There is no mid-mount PTO on the 2800E Series.