top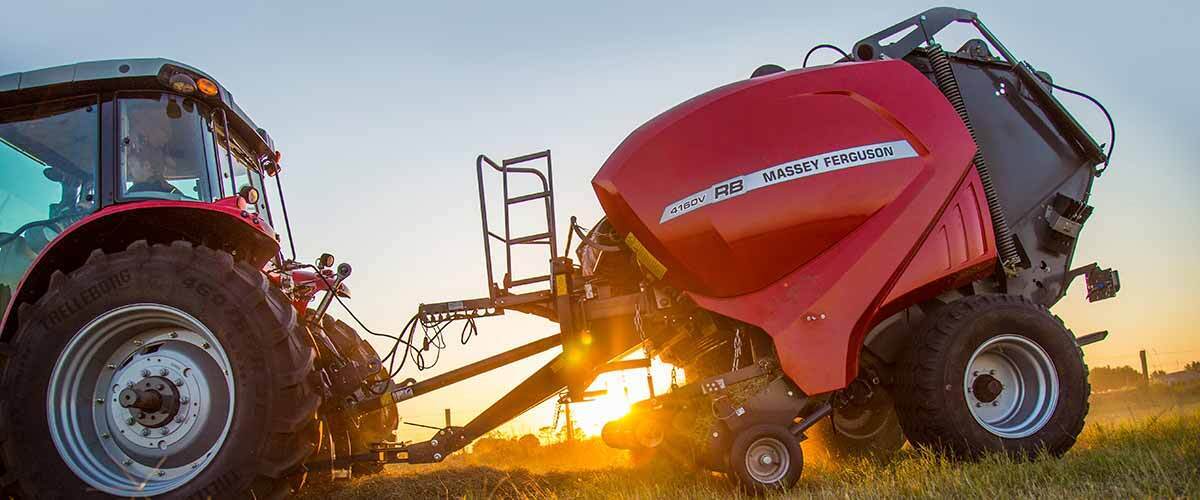 4100V Series Round Balers
The silage round baler Maple Lane has wanted to sell for many years has finally arrived. The 4100V Series silage baler from Massey Ferguson is the tool you need to get your silage off the field in time. Simple, proven HydroFlex Control keeps crop flowing with a hydraulic chamber floor. The XtraCut cutter offers different knife groups controlled from the terminal. Making good silage is all about baling at the right moisture, in the right weather window. Count on the reliability of a 4100V silage round baler to deliver the feed you need.

RB4160V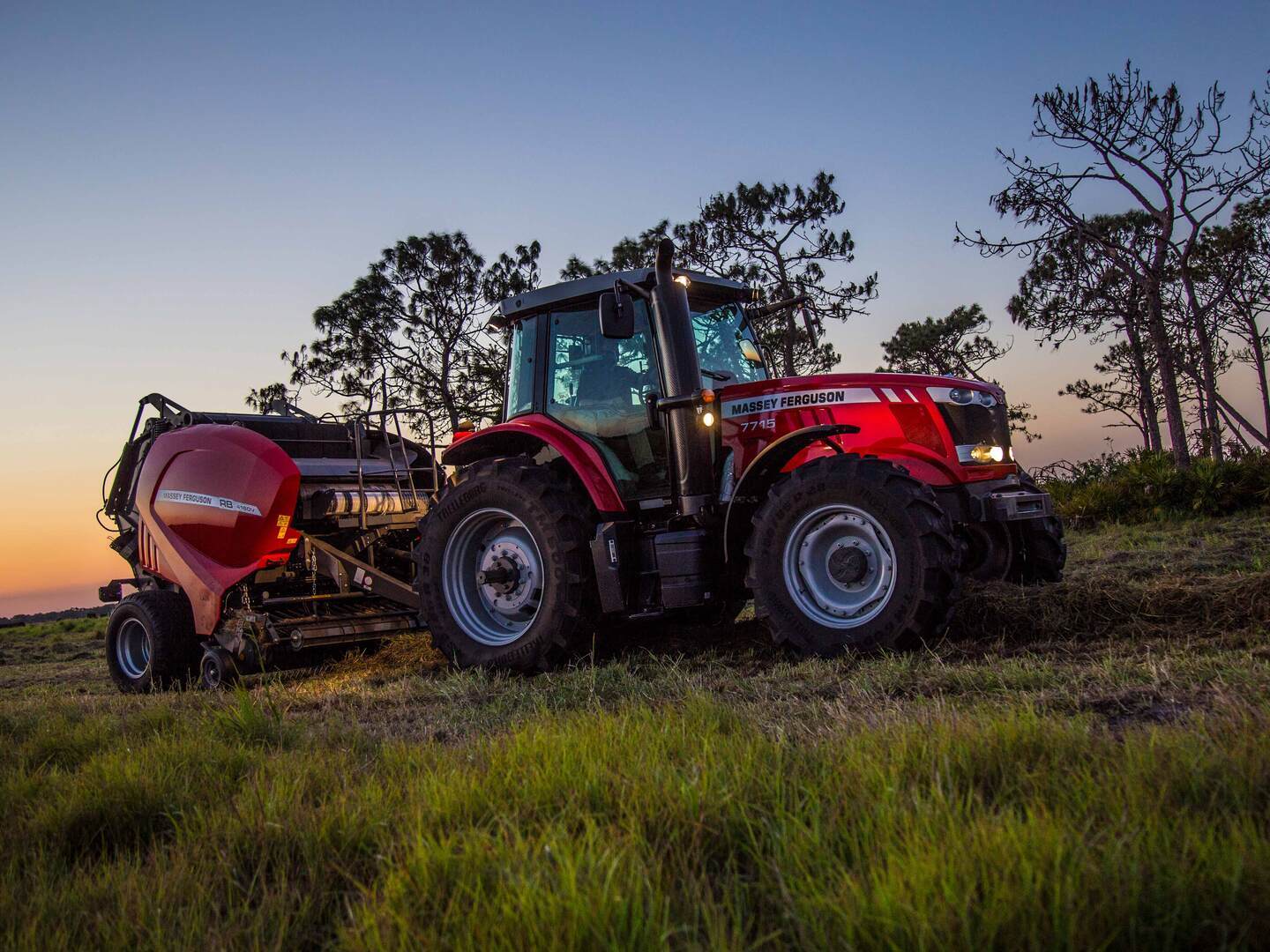 RB4180V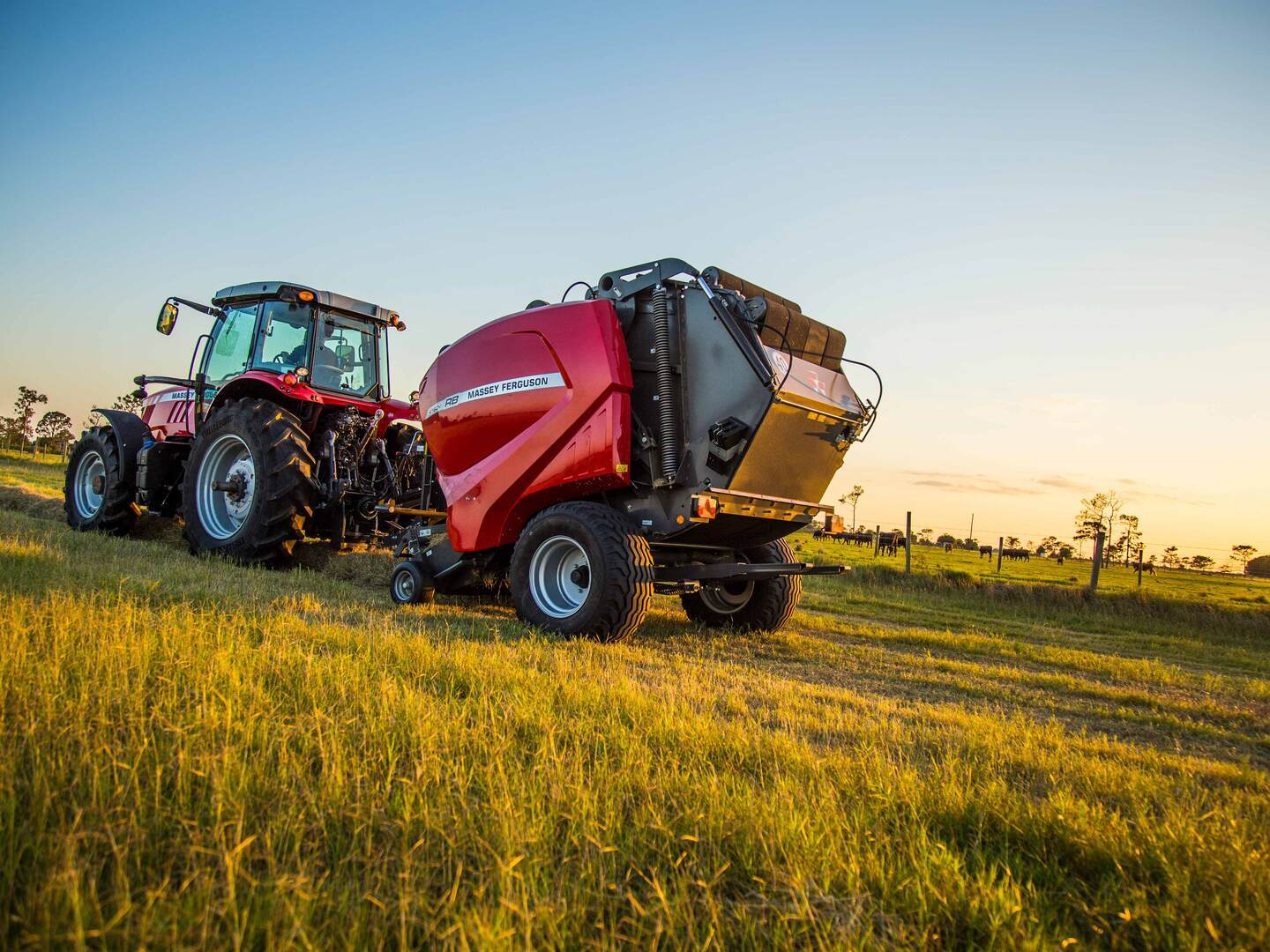 Matt LeCroy, Tactical Marketing Manager – Hay, AGCO Corp walks us through the various features of the 4100V Silage Baler.
High quality and consistently sized silage bales are the name of the game.  When weather doesn't always cooperate, having the ability to work with wet crop is crucial.  The 4100V Silage Baler has a simple split split power gearbox that drive the rotor on one side of the baler, and the roller drives on the other.  There is a central grease bank that means all the points can be greased in one place, and an auto chain lube to keep you in the field.  The pickup is cam-less and has the longest tines on the market.  This allows for faster operating speeds, and the crop comes off the ground more efficiently.
The 4100V Silage Baler offers a variety of knife configurations.  You can use 17, 9, 8 or no knives while baling.  With the preset groups you can run 9, then switch to 8 new knives to stay in the field longer.  The knife changes can be made from the terminal. At minimum the silage can chop to a width of 2.65".  The kives are nearly touching the rotor shaft so less crop slips though uncut.  There is knife storage under the right shield of the baler. Constant Pressure System (CPS) ensure the crop is always fully engaged with the knives.