top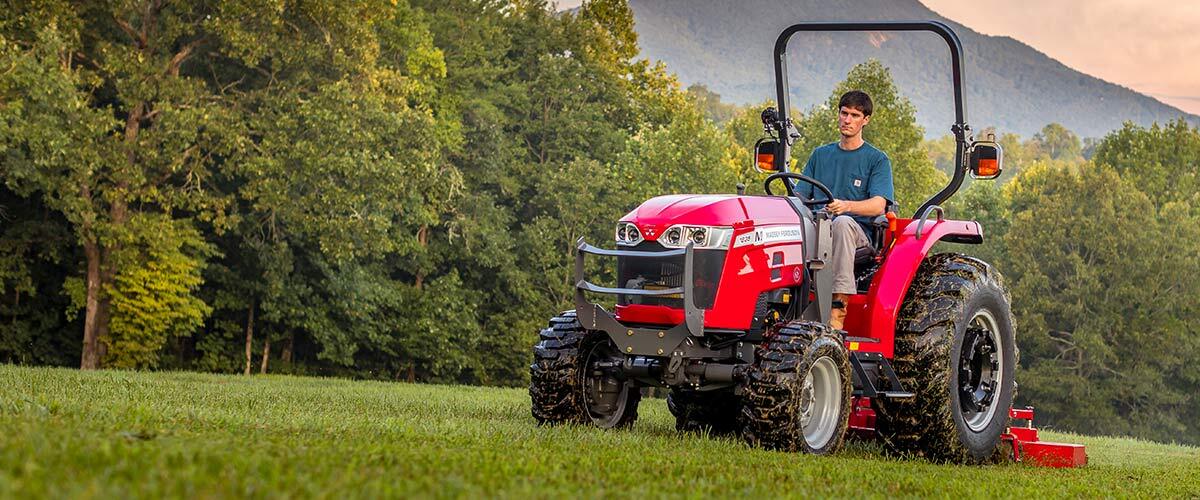 Massey Ferguson 1800M Series Tractor
The Massey Ferguson 1800M is the deluxe series of compact tractors. They are perfectly sized for hobby farms and small acreage. They are excellent for general maintenance, small-scale grading, horse farms, hunting properties, landscaping, and construction. These machines work well when quality is necessary, but bigger is not better. An 1800M series tractor offers the the quality and performance of a large tractor, in small form. Built on a heritage of industry leading innovation, the 1800M brings the capability to your applications. Contact one of our sales representatives, and get a tractor that suits your needs.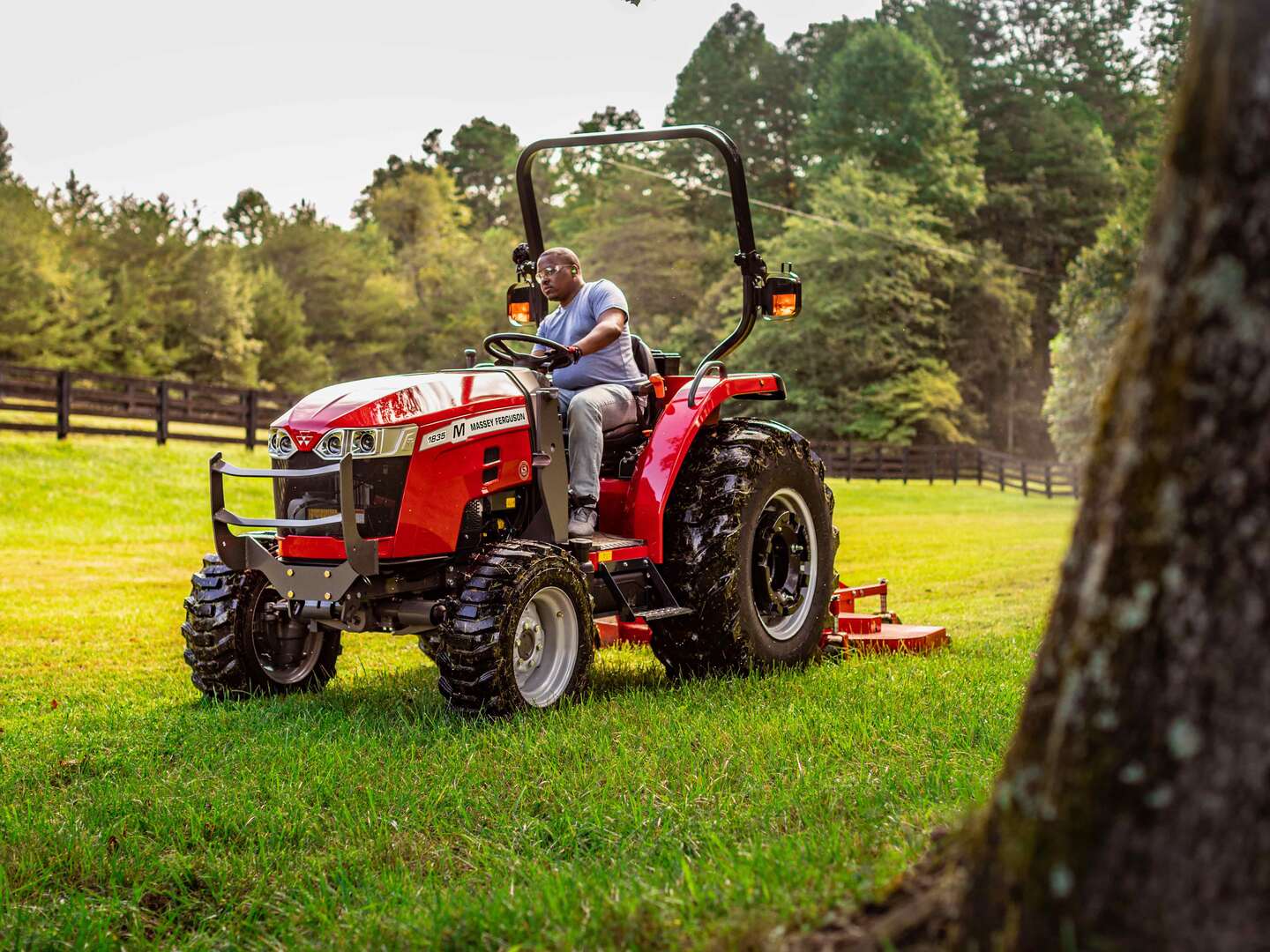 1835M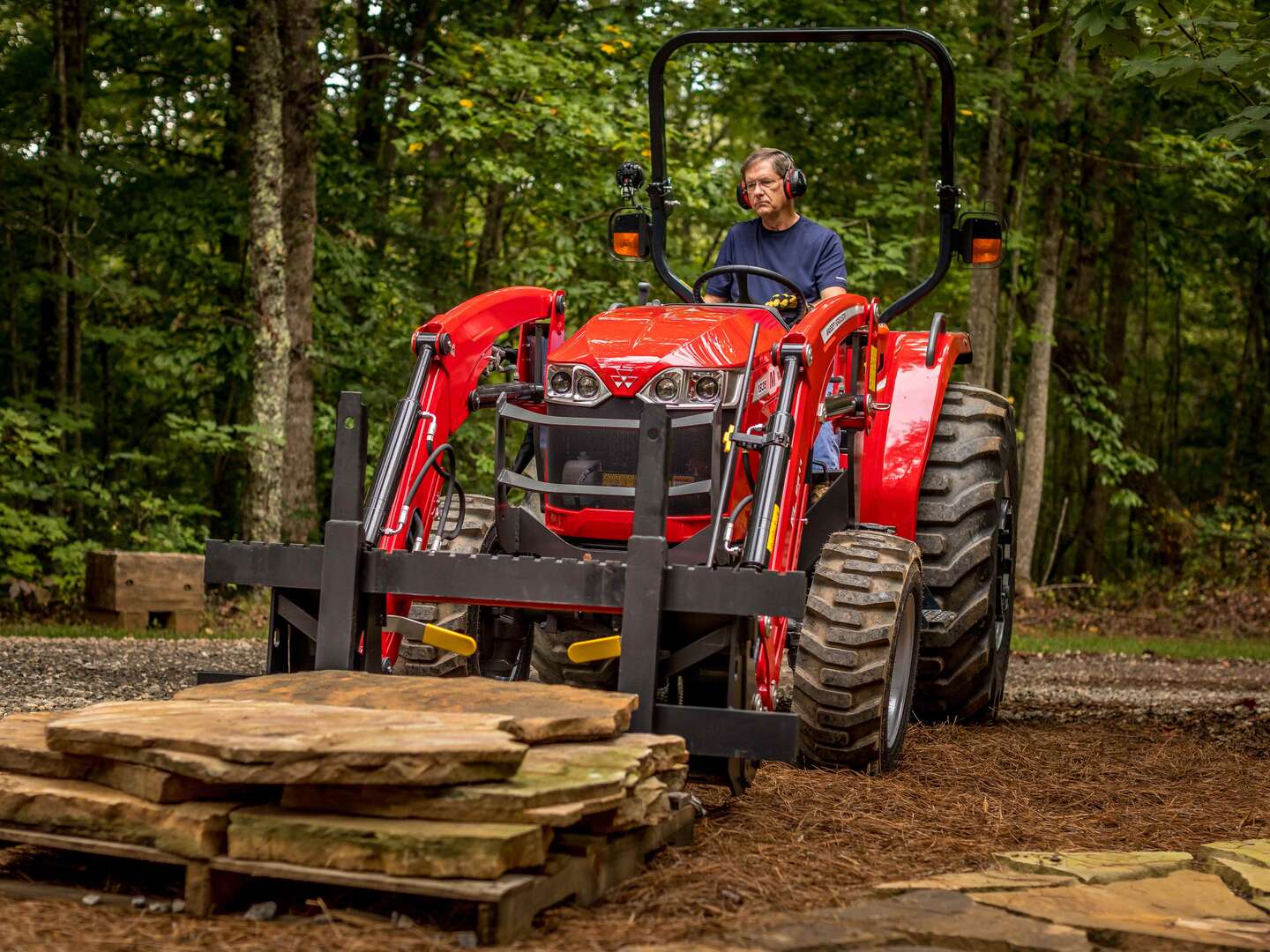 1840M

Let Maple Lane Farm Service be your Massey Ferguson dealership. You can find us to the East of Mount Forest, Ontario. We want to get you the parts and service support you need.
Maple Lane has years of experience and history as a tractor dealership. Our sales team can answer your questions, and get you set up with a machine that matches your needs. We stock all necessary parts, and have on-call service vans. We can provide industry leading service to your Massey Ferguson compact tractor.
The 3-range hydrostatic is a popular option. There is snail creeper range, tortoise work range, and hare transport range. The side by side forward reverse pedals are comfortable and simple to use. The auto-throttle feature increases the speed as the pedal goes down.
A max speed is helpful for something like tilling where you do not want to go past a certain working speed. There is also a cruise control feature.
The 12×12 mechanical transmission is a slightly cheaper solution. It is likely a fit with more experienced operators. The power shuttle allows the direction changes to be effortless. It makes loader work to be more comfortable.
The FL2611 loader is soft drive capable. This kit enhances user comfort and reduces stress on the loader. A hydraulic cushion takes the bumps on the loader and softens the shock.
The loader is also configurable with a 3rd function which allows hydraulic controls to operate the loader. An example of a third function would be a bale grapple that opens separate from the loader's movements.
The 1800M has two hydraulic systems. Having a separate power steering system means the attachments always have the flow to operate smoothly. You can order this tractor with one remote, and up to three remotes.