top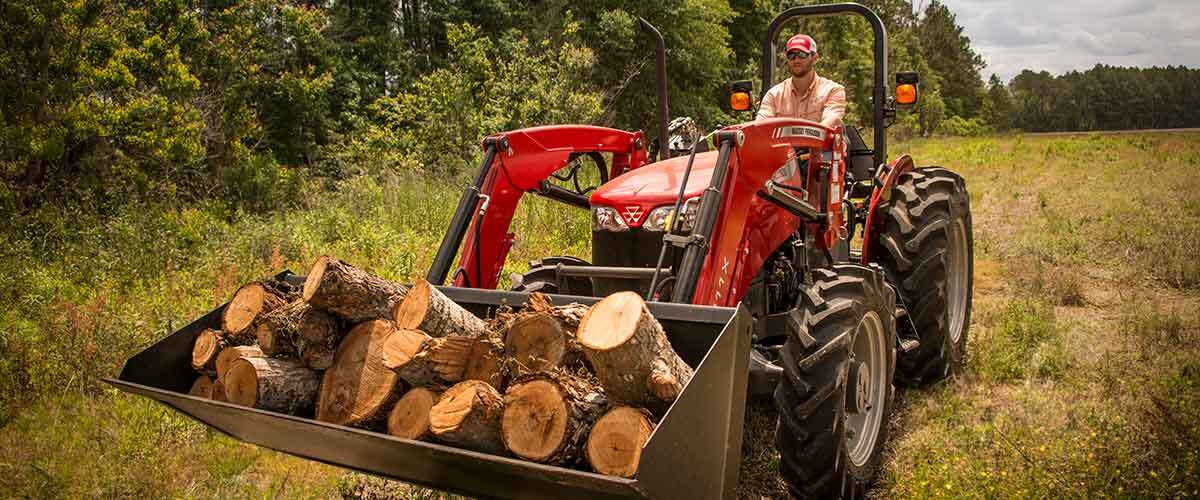 Massey Ferguson 2600H Series
The brand Massey Ferguson began in 1953. It traces back farther than that in the Massey-Harris and the Ferguson-Brown companies. On this heritage the Massey Ferguson 2600H Series stands. These tractors are a cut from the same cloth as the classics. The 2600H are simple mechanical tractors that give you power at an affordable price. These are utility tractors with power, versatility, and durability to handle any job you throw at them. They have strong mechanical components, straightforward controls for operation, and support a variety of implements and attachments.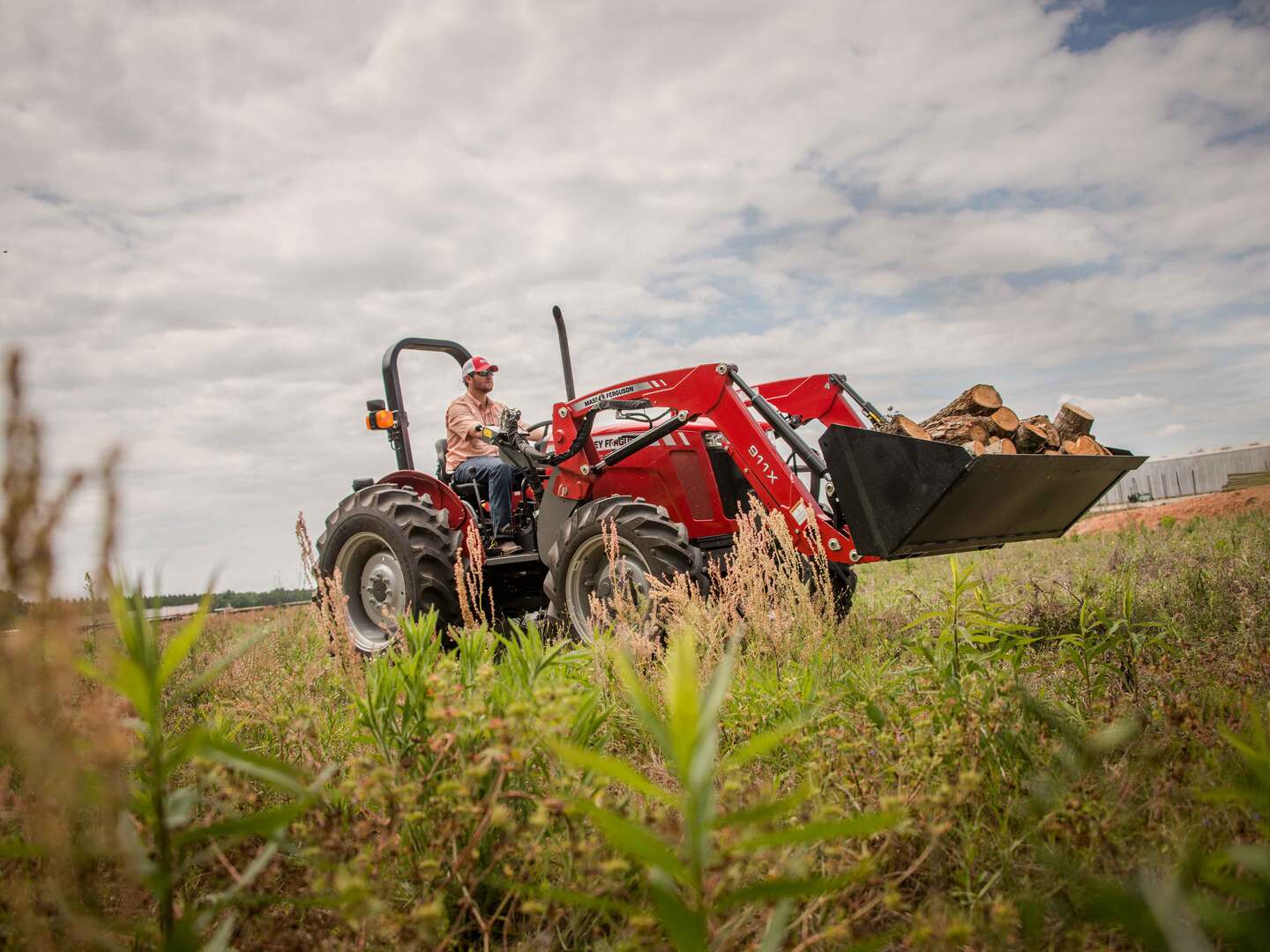 2604H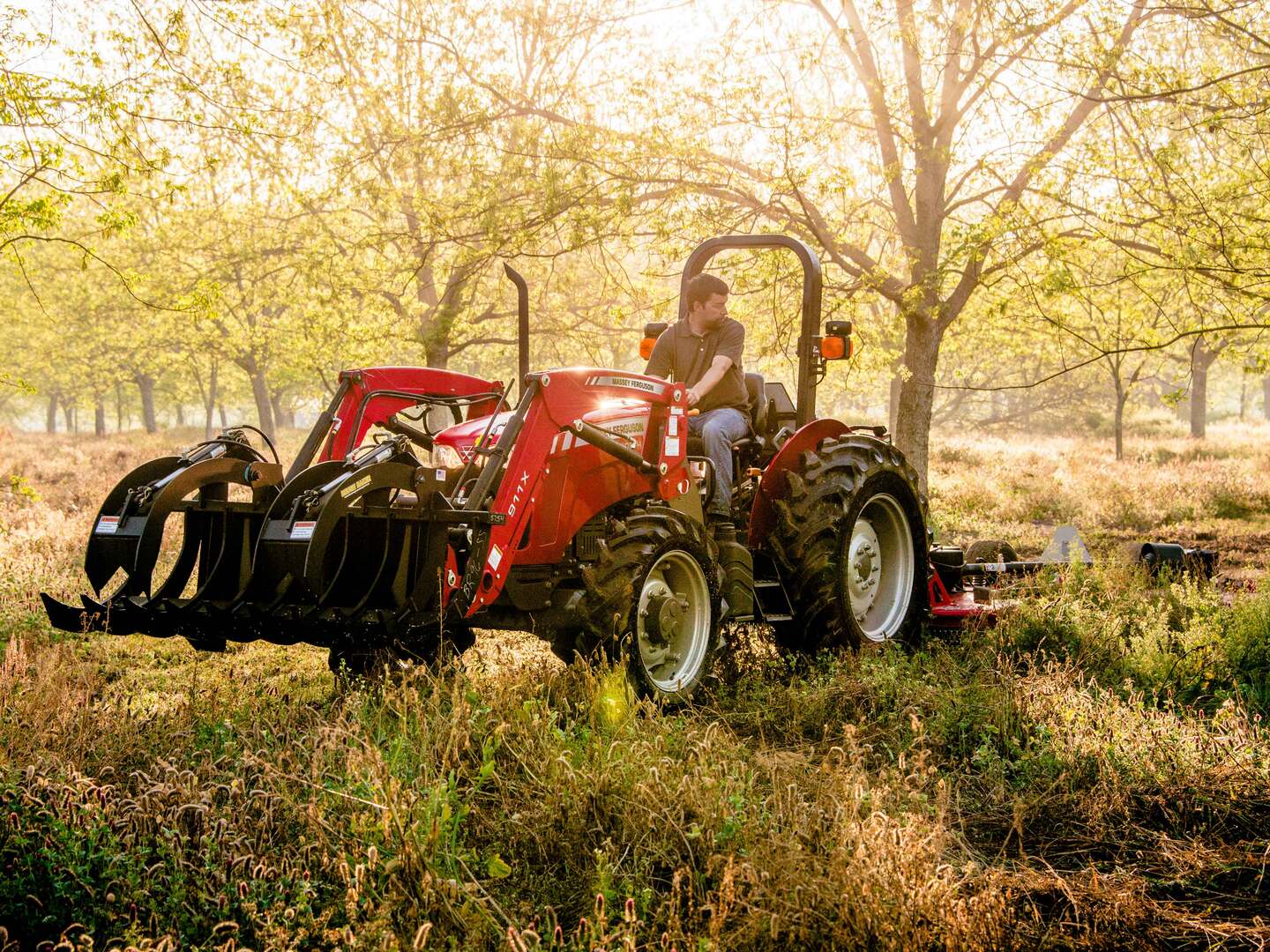 2605H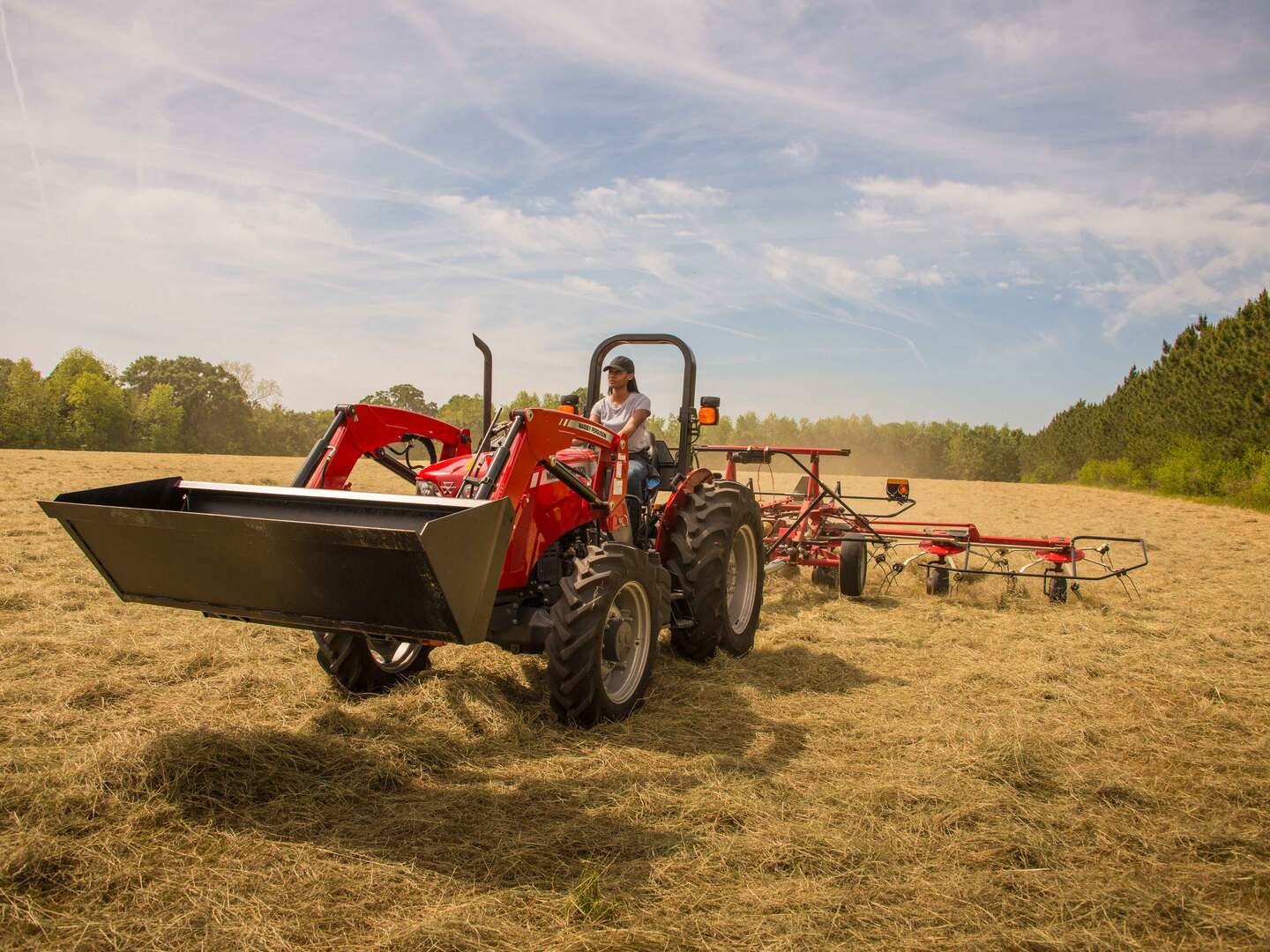 2606H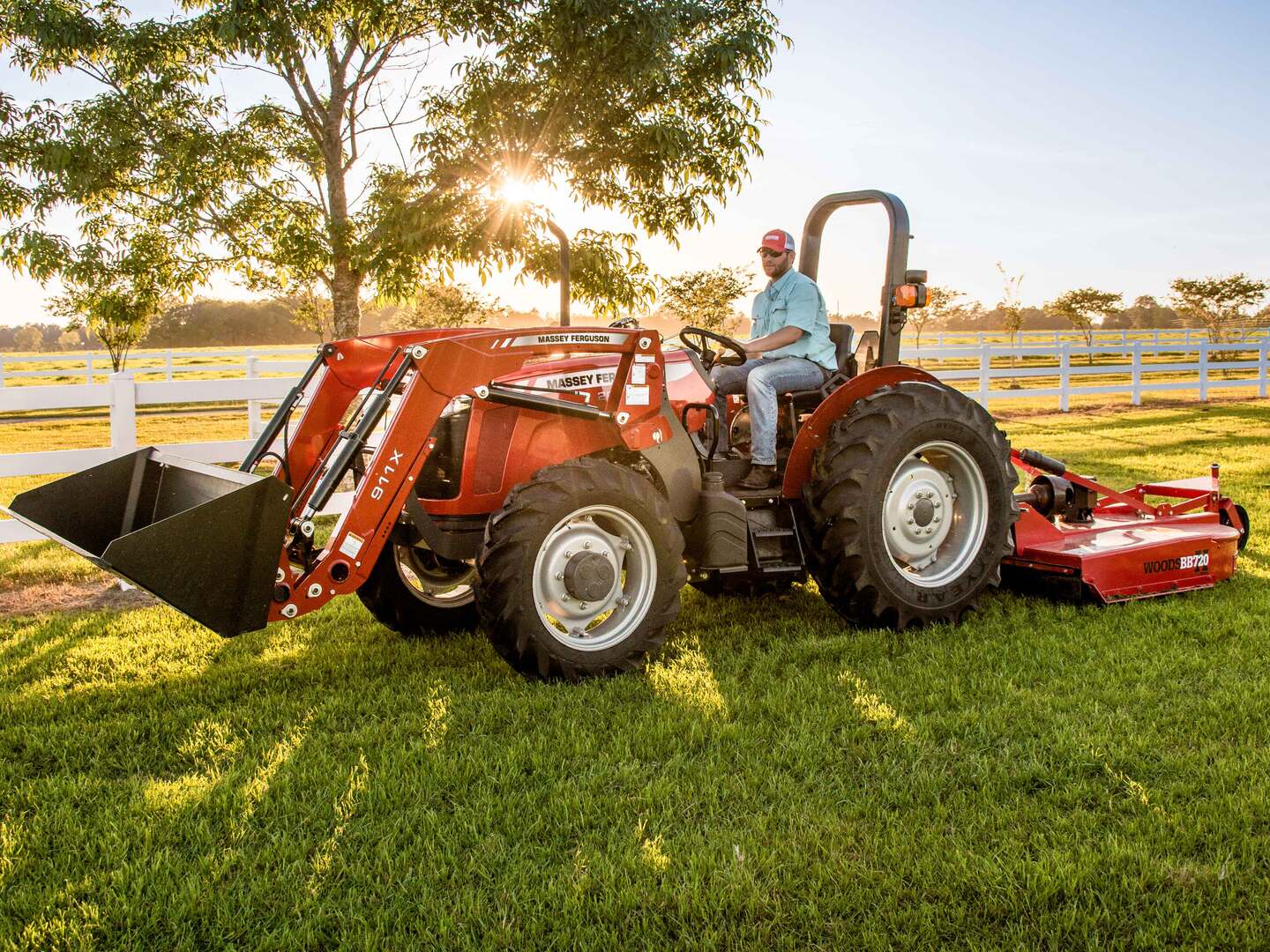 2607H

These tractors have a few simple features to highlight.  The rubber floor mat reduces vibration and provides better traction.  The deluxe reverse rise seat, rises as you move it back which gives you more leg room and a higher vantage point.  There is a ground level fuel tank, which makes filling quicker and less work.  The ROPS is foldable and the tractor's low profile design provides stability. Under the tractor there is a skid plate for protection from brush and debris.  At the sides of the platform there are clear panels that act as splash guards to protect the operator.
The 2600H series are utility tractors.  If you want to move, carry, pull, or lift on the job at hand, these tractors will help. Large landowners may need to landscape, haul bales and feed, maintain the lane way, remove snow, or cut brush.  A farmer could use one to mow pasture, or move items around the yard.  Commercial operators or a municipality, may do mowing or bush clearing.
There are two transmission setups across the 2600H models.  The smaller 8×2 is a budget sensitive option with  live PTO that is dependent on the tractor being in gear.  The more popular 8×8 is a faster shifting, with an independent PTO (keeps running even when clutch is engaged).  These are useful transmissions for any job.
A 2600H series tractor can handle a variety of implements. The rear remotes share a hydraulic pump with the power steering.  A separate pump is used for the 3 point hitch.  The 3 point arms have have swivel balls to match Cat I and Cat II implements.  Draft control is standard.  These tractors are not recommended for 3 point backhoe use.