top
Massey 1 Million!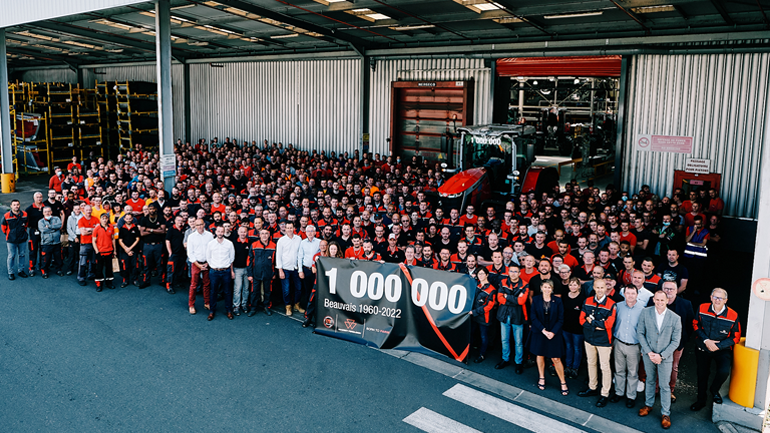 Massey Ferguson produced its one millionth tractor on June 13, 2022 at the plant in Beauvais, France. Massey Ferguson is also celebrating its 175th anniversary as a company in 2022. The new tractor was a MF 8S.305 Dyna-VT.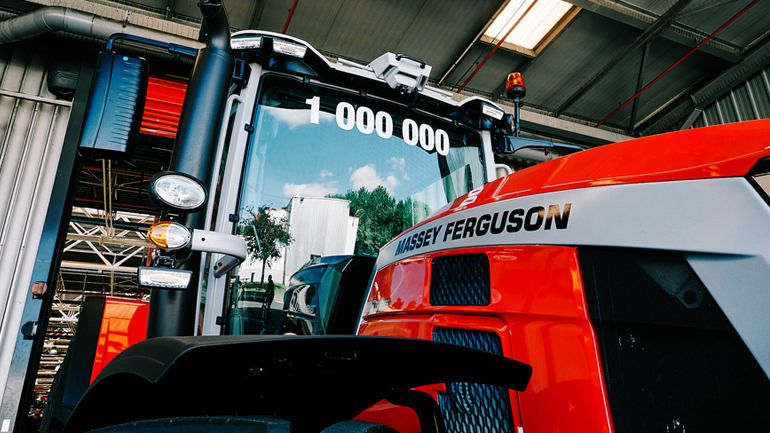 Congratulations to cash crop and custom farmer Mr Thierry Aubrée, from La Chapelle des Fougeretz, France and the dealer Hervé Motoculture.
Original report here and here. Maple Lane celebrated a similar milestone back in 2018 with the 1000th Fendt 1000.