top
Tillage Demo Day August 28th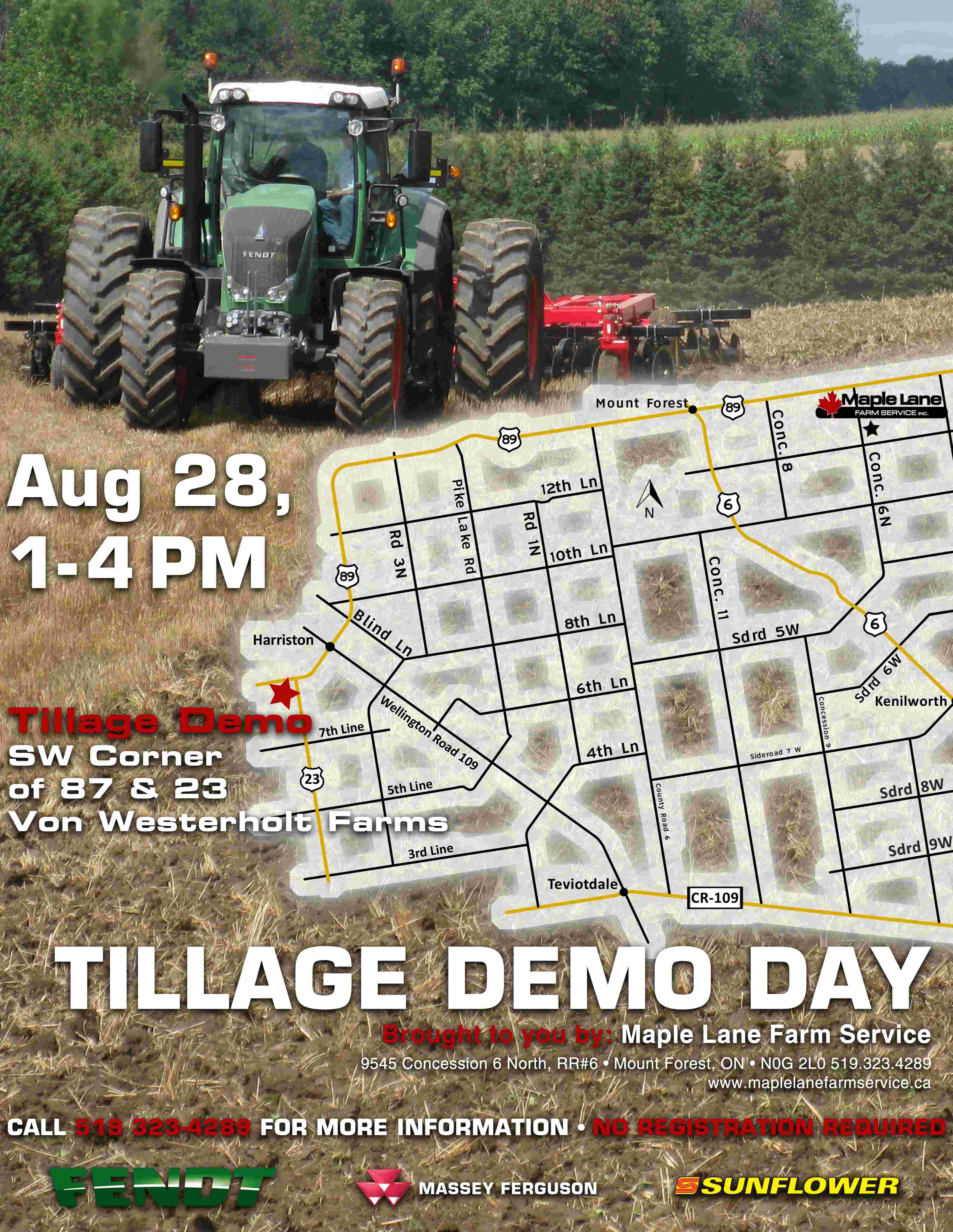 Tillage Demo Day is August 28, 2015, from 1-4 PM.
It is taking place on the southwest corner of 87 and 23 on land farmed by Von Westerholt Farms.
When traveling through Harriston on highway 89, head southwest out of town, and around the bend the fields are on the left or south side, right where 89 turn into 87.
Come take the opportunity to test-drive and watch various tillage in action, and see what Sunflower has to offer your operation.