Fendt 900 Gen 6 Roadshow Recap
The Fendt Roadshow made a stop at Maple Lane yesterday.  Thank you to the customers who made the effort to come share our excitement about this new machine.  In honour of the milestone we tracked down a 900 from each series since the Vario introduction in 1995.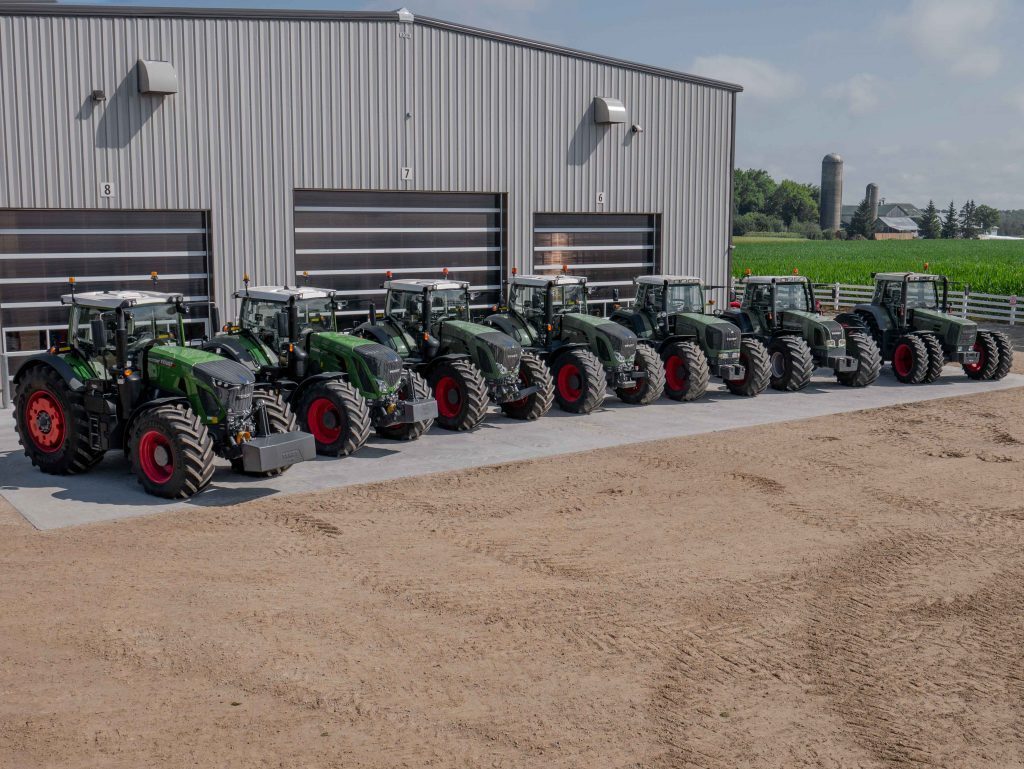 From oldest to youngest, it's a reunion of every generation. The new #Fendt900 preview made a stop at Maple Lane Farm Service to show the innovation just keeps coming. #FendtNARoadshow #Fendt #Vario #900Series @Fendt_NA pic.twitter.com/iazqcLkgj3

— Farms.com Ontario Ag (@OntAg) August 8, 2019
The new Fendt 900 Gen 6 Series continues the strong tradition of innovation and efficiency that are hallmarks of the Fendt brand.  These new 900s somewhat mirror the features of the bigger 1000 series.  The low-rpm high-torque concept (Fendt iD) carries over with a MAN 9.0 L engine in the 900 Gen 6.  Vario Grip is also an option.  A new infotainment package with 4.1 sound system has controls on the touchscreen.  There are now four power mirrors also controlled on the terminal.  The most common comments after a test drive are that the engine runs at low and quiet rpms, and that it has tight handling. All these features were ready for a test drive when the Fendt 900 Roadshow made a stop at Maple Lane.