top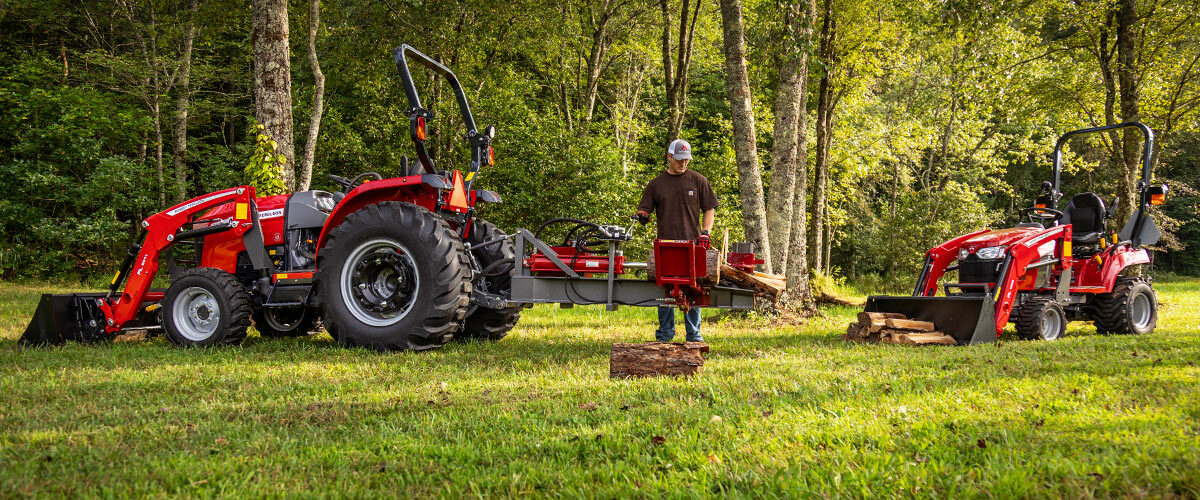 Compact & Utility Tractors
Massey tractors have developed a reputation for quality and power with good reason. Having a little compact or utility tractor around is one of those things that grows on you. It is handy for so many jobs and is the right blend of size and power. The longer you have one the more uses you find for it. Then you wonder what you did without it. It is an all season machine. Cut the grass in summer, do your fall cleanup, move snow all winter, and mulch the flowerbeds in spring. Also get at all the projects between. Having a Massey helps you get more done and makes the jobs easier.
Massey Ferguson offers many tractors in the Compact and Utility segment. The wide selection means that you get a tractor sized for you. Massey Ferguson has been delivering quality tractors for over 65 years. Here at Maple Lane we are proud to continue that legacy of getting the job done.
There are three main categories in this segment. The sub-compact, compact and utility sizes. These divisions are based on engine horsepower. The tractors also differ in size over the three categories.
Maple Lane confidently stands behind the Massey compact and utility tractors we sell.
Sales
It all starts in the sales office where our salesmen will match you with a machine to handle your specific jobs. Configuring what you need now, and knowing what you may do down the road all needs to be discussed.
Parts
After you get the right tractor, our parts and service teams are on the ready. Parts support is a phone call or message away. You can enjoy the ease of buying parts online and we will ship your order to your door.
Service
Our service department has Massey trained technicians already familiar with your tractor. Our shop in Mount Forest, Ontario is centrally located to serve all southwestern Ontario. Bring your tractor to us for service in our newly expanded service shop. We also have many service trucks out on the road and for many jobs a technician can come to you.
The Maple Lane experience is one of quality products and dependable service from start to finish. We want you to have the tractor that will keep getting your job done right.

Compact & Utility Segments